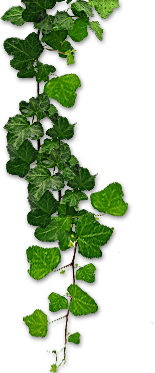 News
News will appear below, most recent at the top
DATE:
NEWS:
22-02-2014
The date of the AGM has been changed. The new date will be 30th March 2014 at Willington Village hall, Twyford Road, willington. DE65 6DE at 11 am.
22-02-2014
The annual champions parade entry form can be downloaded from <here>
10-1-2014
Change of judge - Championship Show 2014


Unfortunately due to circumstances beyond our control the club is forced to change the dog judge at our March 2014 Championship Show.




Dita Kilsby will now judge Dogs subject to Kennel Club approval. (expected confirmation in February)

09-12-2013
Latest Newsletter can be downloaded <here>
09-11-2013

The 2013 Puppy of the Year & Veteran of the Year Contest results:

Puppy Of The Year 2013 winner: Littlethorn Triton
Runner-up Puppy Of The Year: Caleykiz Smoke On Water
Section Winners:
Minor Puppy Dog Littlethorn Triton
Minor Puppy Bitch Anscot Forever Faithful
Puppy Dog Caleykiz Smoke On Water
Puppy Bitch Kinaway Memories

Veteran of the Year 2013
Grand Veteran of The Year: Caleykiz Rhythm Is A Dancer
Runner Up Grand Veteran Of the Year: Sh Ch Goytre Repeat Performance
Section Winners:
Veteran Dog Starside Paddy
Veteran Bitch Caleykiz Rhythm Is A Dancer
Vintage Veteran Dog Sh Ch Goytre Repeat Performance
Vintage Veteran Bitch Tamarsh Miss You Nights At Moshanta JW ShCM

21-10-2013

Border Collie Club of GB Yearbook
This will be the 34th issue of the book and this year, as for our 2013 book, the publishers will be Colophon Printers of Carlisle. Your participation is essential for this and future editions of the book so please contribute an article, feature, story, facts, pictures, anything you think would be of interest. We particularly hope that you will advertise your kennel. This adds to the book's interest and the income it provides makes its publication possible. This year we have increased the advertising rates slightly to cover higher printing costs but will discount them if you send your copy and payment by the deadline. So please advertise in the 2014 book.
Advertising rates are – One page - £58, two pages £106, three pages £150, four pages £188, five pages £220.
However if you submit before 31 October 2013 -
One page £52, two pages £96, three pages £134, four pages £168, five pages £200.

The final date for copy and amendments will be 1 December 2013.

For more information <click here>

21-10-2013
Club event entry information for POTY and VOTY
Puppy of Year - 62
Veteran of Year - 30
10-09-2013
The puppy & veteran of the year contest will be held on 9th November 2013 at Stoneleigh. Puppy competition is by invitation only, judges Mrs Val Davis & Mr Adrian Milligan.
The veteran contest is open to all Border Collies aged 7 and over and will be judged by Mrs P A Wilkinson.
Everyone is very welcome to spectate at this event.

The Open Show will be held on the same day at the same venue & the judges are Mrs Val Tiller & Miss Louise Amos. The schedule can be found online at Fosse Data. All welcome.
Sub-menu items
About us
The inaugural meeting of the Border Collie Club of Great Britain took place on the 6th August, 1973. 40 years on, the club remains the premier Border Collie breed club in the UK.
Quick links